New week, new comics! Here are some highlights of the latest comics, graphic novels, manga, and more to check out in your visit to your local comic shop!
Capwolf & The Howling Commandos #1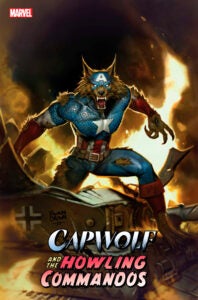 Capwolf is back in his own four-issue limited series that will tell an all-new story where Steve becomes a terrifying werewolf during an early World War II mission. Luckily, his fiercest allies are by his side–Nick Fury and the Howling Commandos! Perfect Marvel read to celebrate spooky season!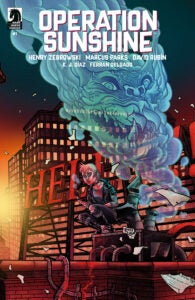 Operation Sunshine #1
Humorous horror, four-issue miniseries that's Near Dark meets Ocean's Eleven. Written by the hosts of The Last Podcast on the Left, Henry Zebrowski and Marcus Parks (DC Horror Presents: Soul Plumber) along with David Rubin (Black Hammer) as artist, K.J. Diaz (The Ones) as colorist, and Ferran Delgado as letterer.
Sí, Se Puede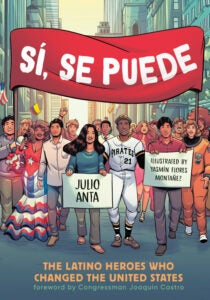 Meet the unsung Latino rebels, artists, and activists who changed the United States—from Dolores Huerta to Desi Arnaz to Lin Manuel Miranda—in this bold and entertaining graphic history. Check out our interview with writer Julio Anta and artist Yasmín Flores Montañez where they talk collaboration, the importance of Latin American history, and more!
Super Morning Star 1
BL rom-com manga rated age 16+ for fans of Hitorijime My Hero and Sasaki and Miyano! Perfect for BL/Yaoi readers looking for their next cute, awkward couple: Like Sasaki and Miyano and Go For It, Nakamura!!, Super Morning Star features a sweet romance with funny moments.
Huda F Cares (also available in Hardcover)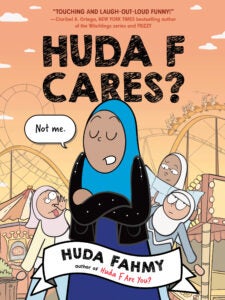 Age 12 and up
In this laugh-out-loud funny sequel to the graphic novel Huda F Are You?, the Fahmys are off to Disney World, but self-conscious Huda worries her family will stand out too much. Huda Fahmy's first critically acclaimed GN was about Huda finding out who she is, and this follow-up asks: Why does she care so much about what other people think?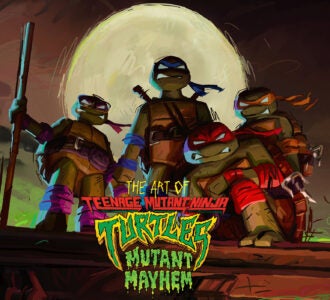 The Art of Teenage Mutant Ninja Turtles: Mutant Mayhem
An in-depth look at the unique designs and stunning visuals that make up the Teenage Mutant Ninja Turtles: Mutant Mayhem movie! For more recommendations on where to start if you enjoyed the movie, check out our article HERE.