It's that time of the week to hit up your comic shop for the latest comics, graphic novels, manga, and more! Here are some of my personal highlights this week:
IMMORTAL THOR 1 [G.O.D.S.]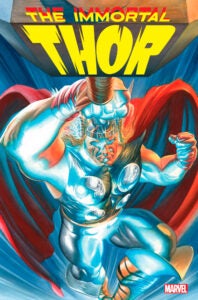 The God of Thunder gets the "Immortal" treatment in a new series written by Al Ewing, drawn by Martín Cóccolo, and with a cover by Alex Ross!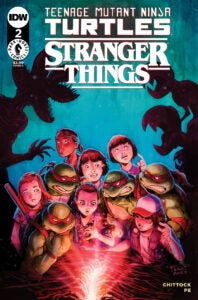 Teenage Mutant Ninja Turtles x Stranger Things #2
The second issue in a 4-issue miniseries and the ultimate 1980s nostalgia crossover! The kids from Hawkins go on a field trip to NYC and meet the Heroes in a Half Shell!
STAR WARS: THE HIGH REPUBLIC PHASE II VOL. 2 – BATTLE FOR THE FORCE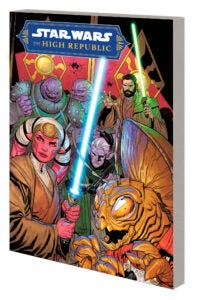 The next volume collecting the High Republic comic series, taking place hundreds of years before the events of the movies! If you're new to the High Republic check out our article on everything you need to know.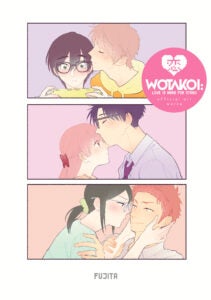 Wotakoi: Love Is Hard for Otaku Official Art Works (English)
This official art book is the perfect gift for fans of the Wotakoi geek romantic comedy manga and anime, including over 100 pages of exclusive color artwork and behind-the-scenes details never before seen in English.
Night of the Ninjas Graphic Novel (also available in Hardcover)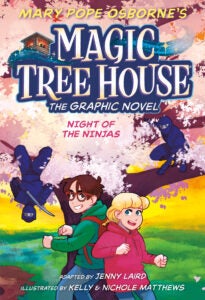 Age 6-9 years
The latest graphic novel adaptation of the classroom-favorite Magic Tree House series! This time Jack and Annie are whisked away to ancient Japan and the time of ninjas! The other titles available now are Dinosaurs Before Dark, The Knight at Dawn, Mummies in the Morning, and Pirates Past Noon.
Godzilla: Monsters & Protectors–All Hail the King!
Age 9-12 years
A sequel to Godzilla: Monsters & Protectors – Rise Up! The Monsters & Protectors series introduces Godzilla to middle grade readers, with themes of environmentalism and caring for our planet.
You can always scroll through our website homepage for a full list of the week's new releases. Have an awesome NCBD!