You may have heard of the High Republic from the currently streaming Star Wars: Young Jedi Adventures and the upcoming Star Wars: The Acolyte, but what is the High Republic era of Star Wars and how do you jump in to its many expansive storylines?
The High Republic era of Star Wars takes place over 100 years prior to the events of Star Wars: Episode 1: The Phantom Menace. It follows the Jedi order at their peak. These stories introduce brand new planets, Jedi, and villains never before seen in the Star Wars Universe.
It's split up into Phases. There are currently 2 Phases with Phase 3 starting later this year with Star War The High Republic: Tales of Light and Life releasing on September 5,2023.
Each Phase consists of Graphic Novels, Adult Novels, YA Novels, Junior Novels, and even Children's books. Each of these categories can be read on their own, or in conjunction with others to get a bigger picture of what's going on the universe.
Below is a breakdown of each Phase, listing the books in order in each category. For a fully chronological reading guide check out starwars.com's Star Wars: The High Republic Chronological Reader's Guide
Please Note: Much like the Star Wars movies, the Phases are not numbered in chronological order. Phase 2 occurs first in the timeline, with Phases 1 and 3 happening afterwards. And much like the Star Wars movies you can read these in release order or chronological order and be totally fine.
Phase 1:
Adult Novels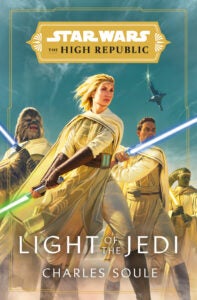 Light of the Jedi
The Rising Storm
Tempest Runner (Adapted Audio Drama)
The Fallen Star
YA Novels
Into the Dark
Out of the Shadows
Midnight Horizon
Junior Novels
A Test of Courage
Race to Crashpoint Tower
Mission to Disaster
Comic Collections
Star Wars: The High Republic Vol 1(Phase 1)
Star Wars: The High Republic Vol 2 (Phase 1)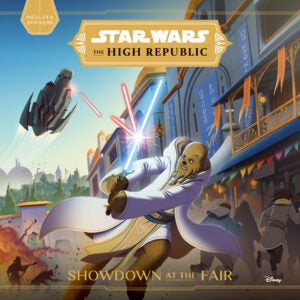 Star Wars: The High Republic Vol 3 (Phase 1)
Star Wars: the High Republic Adventures The Complete Phase 1
Star Wars The High Republic Adventures: The Monster of Temple Peak
Star Wars: The High Republic Trail of Shadows
Children's Books
The Great Jedi Rescue
Showdown at the Fair
The Battle for Starlight
Phase 2:
Adult Novels
Convergence
Battle of Jedha (Adapted Audio Drama)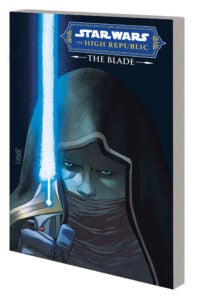 Cataclysm
YA Novels

Path of Deceit
Path of Vengeance
Junior Novels
Quest for the Hidden City
Quest for Planet X
Comic Collections
Star Wars: The High Republic Adventures Vol 1 (Phase 2)
Star Wars: The High Republic Phase 2 Vol,1
Star Wars: The High Republic Phase 2 Vol. 2
Star Wars: The High Republic: The Blade
Star Wars: The High Republic Adventures: The Nameless Terror
Check out all of our Star Wars: The High Republic Titles HERE