The sequel to Insomniacs Games' critically acclaimed critically acclaimed Spider-Man & Spider-Man: Miles Morales games is finally here with the release of Spider-Man 2 on PS5 today! Trailer below:
If you're excited for the game and want to know more about it's heroes and villains, check out the comics below: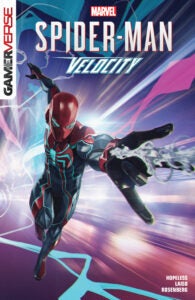 Want to see what Insomniac's version of Peter Parker has been up to between games? Then check out Spider-Man Velocity. In this series Peter must contend with new villain The Swarm. This series contains the never-before seen origins of the Velocity suit that appeared in the first game game.
Want to see what Insomniac's version of Miles Morales was doing between games? Then Spider-Man: Miles Morales – Wings of Fury is for you! This prose novel takes place between the first game and Spider-Man: Miles Morales. In this story Miles grapples with the death of his father, becoming Spider-Man, and has to team up with peter to fight the Vulture and his new accomplice Starling.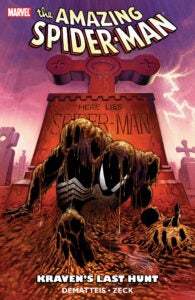 If you want to see how deadly Kraven the Hunter can truly be before he take's on Mile and Peter in the new game, you've got to read Spider-Man Kraven's Last Hunt. In this story Kraven attempts prove that he is better than Spider-Man by not only defeating him, but replacing him. This dark tale that added a lot of depth to Kraven and is the definitive must-read Kraven the Hunter story!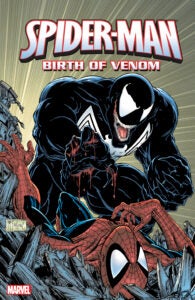 Spider-Man's alien symbiote suit and one of his greatest foes, Venom, are taking center stage in Spider-Man 2. If you want to see their comic book origin's Spider-Man Birth of Venom is the place. This contains the earliest appearances of the black suit, and some of Venom and Spidey's earliest battles.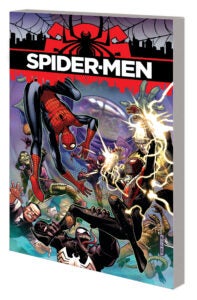 Finally, if you just love seeing Miles and Peter team up, then Spider-Men: World's Collide is for you! This collects two Miles and Peter crossover stories, including their first meeting in Spider-Men I.