New week, new comics! Here are some highlights of the latest comics, graphic novels, manga, and more to check out in your visit to your local comic shop!
G.O.D.S. #1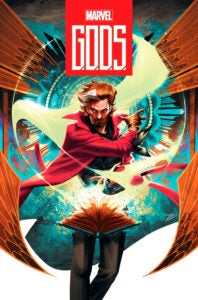 Don't miss this launch from visionary writer Jonathan Hickman and superstar artist Valerio Schiti! The new series will dramatically transform Marvel's classic pantheon of cosmic beings and introduce brand-new concepts and characters that operate at the crossroads of science and magic!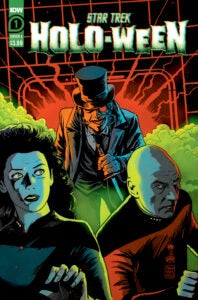 Star Trek: Holo-Ween #1
Trekkies, celebrate Halloween this month with a four-issue weekly miniseries that brings horror to the holodeck! Issue #2 releases next week on 10/11, #3 on 10/18, and #4 on 10/25.
DOCTOR STRANGE BY JED MACKAY VOL. 1: THE LIFE OF DOCTOR STRANGE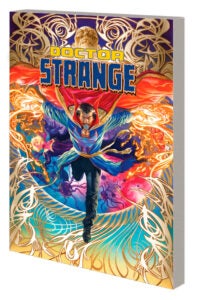 Collecting Doctor Strange (2023) #1-5. Jed MacKay begins a new era for Doctor Strange! Back from the dead and stronger than ever, this riveting new run of Doctor Strange is full of the mysticism that fans crave and is a perfect entry point for new readers and longtime fans.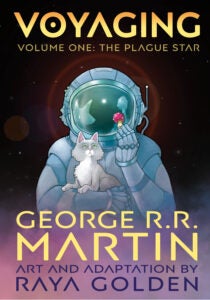 Voyaging, Volume One
Graphic novel adaptation of the first story from George R. R. Martin's classic collection Tuf Voyaging. Adapted and vividly illustrated by Hugo Award–nominated artist Raya Golden! Perfect for lovers of space adventure movies and TV shows like Firefly, The Mandalorian, and Star Trek.
Polar Bear Café: Collector's Edition Vol. 3
Third volume of the charming slice-of-life manga about a café run by a polar bear that inspired the beloved anime! THIS VOLUME HAS PENGUINS!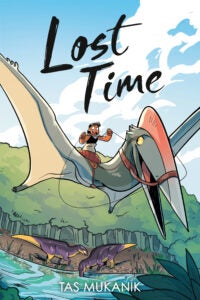 Lost Time (also available in Hardcover)
Age 8-12 years
Jurassic World meets How to Train Your Dragon in this gorgeously drawn, adventure-packed middle grade graphic novel about a girl who gets trapped 65 million years in the past and must learn to survive with only her wits…and the pterosaur she befriends.