New week, new comics! Here are some highlights of the latest comics, graphic novels, manga, and more to check out in your visit to your local comic shop!
Usagi Yojimbo: Ice and Snow #1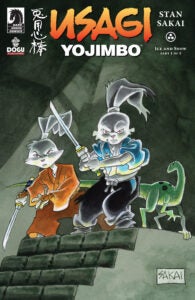 Dark Horse Comics is partnering with Dogu Publishing and renowned creator Stan Sakai for the return of the legendary rabbit ronin in an all-new 5-issue miniseries! Featuring Usagi, his new-found cousin Yukichi, and the return of fan-favorite villain Jei.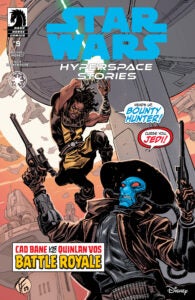 Star Wars: Hyperspace Stories #9
Star Wars: Hyperspace Stories is an all-ages anthology comics series featuring stories set in every era of the Star Wars timeline! This issue features Jedi Knight Quinlan Vos and the deadliest bounty hunter in the Galaxy, Cad Bane!
MONICA RAMBEAU: PHOTON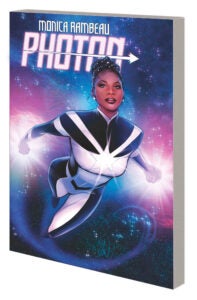 A solo title debut for Monica Rambeau, the hero known as Photon who once held the mantle of Captain Marvel! Great pick if you wanna read more of the character after seeing her in the MCU's WandaVision show and ahead of the upcoming The Marvels movie.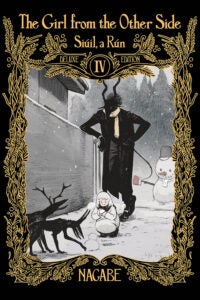 The Girl From the Other Side: Siúil, a Rún Deluxe Edition IV (Vol. 10-11+EX Hardcover Omnibus)
Nagabe's haunting, bestselling manga series has captivated critics and general audiences from its debut to its conclusion, inspiring an animated short film and a successful crowdfunding campaign for a feature-length anime. This final deluxe edition hardcover collects the final two volumes of the original manga and the special short story volume with color inserts and an exclusive cover by Nagabe.
Marvel Tarot Deck and Guidebook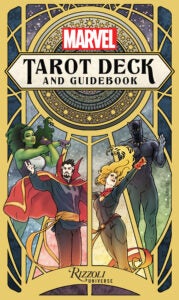 Look into the future with this lavishly illustrated tarot deck and guidebook, featuring newly commissioned artwork of the Marvel Comics canon. From Scarlet Witch to Spider-Man, and Deadpool to Doctor Strange, this deck features beloved characters from across the vast Marvel universe, including the Avengers, Fantastic Four, X-Men, and more!