He is vengeance, he is the night, he is Batman! September 16th is Batman Day, in which we celebrate the many iterations of one of comics' most iconic caped crusaders! Since his debut on May 3. 1939 in the pages of Detective Comics #27 Batman and his memorable set of enemies and allies have been capturing the attention of fans through comics, movies, tv shows, and more for over 80 years!
From traditional blockbuster superhero tales, to brooding detective stories, even manga and webtoons, there is a Batman story for everyone! In celebration of the world's greatest Detective here are 11 great Batman stories for any fan of the Dark Knight!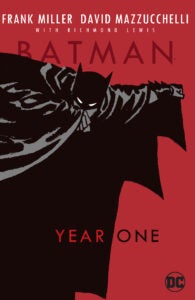 There's no better place to start then at the beginning! Batman Year One is the definitive Batman origin story. Bruce Wayne return to Gotham after his years of training, ready to begin his quest for justice. This gritty noir inspired origin focuses on the early struggles Batman has as he attempts to make his presence known in Gotham's seedy criminal underworld.

Want a detective focused Batman story? Then Long Halloween is for you! This story takes place early in Bruce Wayne's career as Batman, before the appearance of Robin. It's about Batman investigating a murderer who kills someone every holiday. This is the perfect for anyone looking for a dark and moody Batman mystery!

Want an extremely dark take on the Dark Knight? Then Dark Knight Returns is definitely going to be your jam. Bruce Wayne is old and retired, superheroes that aren't government sanctioned have been outlawed, and Gotham City is filled with crime. Batman comes out of retirement and will stop at nothing to get order back to his city. This story has some of the most iconic and reference Batman moments of all time!

Looking for big blockbuster superhero action? Batman Hush has you covered! A mysterious new villain named Hush has arrived in Gotham and he seems to be manipulating Batman's rogues. Throughout the story Batman must face many of his deadliest foes like Joker, Killer Croc, Poison Ivy and team up with members of the Bat-Family like Nightwing and Huntress as he gets closer to finding out Hush's true motives.
Are you excited for recently announced Batman: The Brave & the Bold movie? Then this collection is for you! It chronicles some of the earliest adventures of Bruce Wayne and his son Damian's (who is confirmed to be the Robin in Brave & the Bold) adventures as Batman and Robin. The stories focus on Bruce learning to work and connect with his unruly and rebellious son.
Want a fun, globetrotting Batman adventure? Then you've got to read Batman Universe! The Riddler steals a priceless Faberge egg and Batman must travel the world to find it! This series sees Batman going to places like gorilla city, dinosaur island and even space in his search for the egg. If you want to see a more lighthearted Batman teaming up and interacting with other heroes like Green Lantern, Jonah Hex, and more, this is the book for you!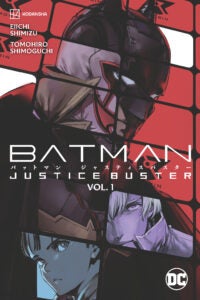 Are you a manga fan wanting to get into Batman? Batman: Justice Buster is definitely going to be up your alley. In this alternate reality, manga take on the character, Batman is a tech-suit based hero who created an A.I. called Robin to help him protect Gotham. Batman must fight villains like Firefly and Killer Croc while trying to stop rival vigilante The Joker from using his more brutal and deadly methods of crimefighting on criminals.

Want a Batman story with a lot more comedy? Then check out Wayne Family Adventures! This is a series of slice-of-life short stories featuring members of the Bat-Family. Each story is packed with ridiculous hijinks like the Bat-family fighting over the last cookie at the dinner table, playing pranks on Batman, and more!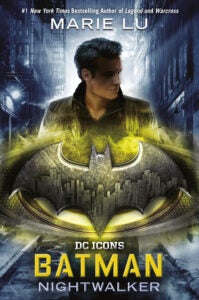 Want to check out Batman's adventures in prose form? Then Batman: Nightwalker is for you! This YA novel follows a young teenaged Bruce Wayne prior to becoming Batman meeting a mysterious Arkham inmate named Madeleine Wallace and getting caught up in the villainous machinations of a new terrorist group in Gotham called the Nightwalkers

Looking for some all-ages Batman fun? Then check out Batman's Mystery Casebook! This is a collection of short, kid friendly mysteries, each featuring one of many of Batman's friends and foes. What makes this book unique is that these stories are interactive, encouraging readers to help Batman solve the mysteries.
Want to see what Batman has been up to recently? Then check out this first volume of writer Chip Zdarsky's current ongoing run on the character which is about what happens when Batman's contingency plan for himself gets loose.
Want even more Batman? Check out all of DC's Batman day festivities HERE!