It's that time of the week to hit up your comic shop for the latest comics, graphic novels, manga, and more! Here are some of my personal highlights this week:
X-MEN 26 [FALL]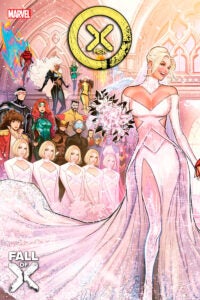 It's the moment fans never thought would happen: the wedding of Emma Frost and Tony Stark! Witness the shocking proposal and Emma's even more shocking answer in this issue. Then, readers are cordially invited to the wedding in INVINCIBLE IRON MAN 10 [FALL] (available September 27th).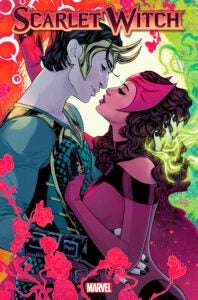 SCARLET WITCH 8
God vs. Witch! Wanda and Loki fall under each other's spell as mischief and chaos collide! (Yes, I'm a sucker for potential ships).
Where Is Anne Frank
A new graphic novel that brings to life Kitty, Anne Frank's imaginary friend to whom she addressed her diary—from the same creative team that produced the international bestselling and award-winning Anne Frank's Diary: The Graphic Adaptation.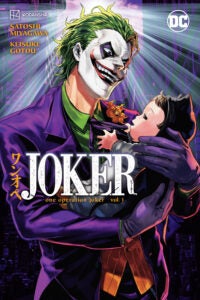 DC Manga!
Three manga collaborations between DC Comics and Kodansha, translated into English and collected for the western audience for the first time! Joker: One Operation Joker Vol. 1 is about Joker being a single father to baby Batman (yes you read that right). Batman: Justice Buster Vol. 1 is about Batman designing an AI called Robin to help him eliminate crime in Gotham. Superman vs. Meshi Vol. 1 is about Superman flying to Japan for lunch and eating at a different restaurant every day.
A Lot Like Batman (DC Batman)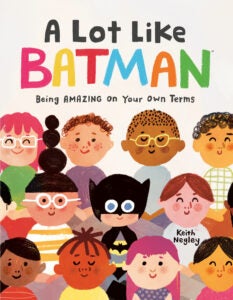 Age 2-5 years
Jacketed hardcover picturebook about young Batman trying to fit in at school. The perfect bedtime read to help even the shyest child find their inner super hero!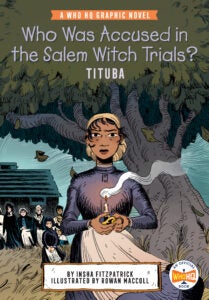 Who Was Accused in the Salem Witch Trials?: Tituba (also available in Hardcover)
Age 8-12 years
The latest in the Who HQ Graphic Novels series – a program that highlights a pivotal moment from history, or from an important figure's life, in graphic novel form! Discover the Salem witch trials through the eyes of Tituba, one of the first women to be accused of witchcraft.
Cooking with Monsters (Book One): The Beginner's Guide to Culinary Combat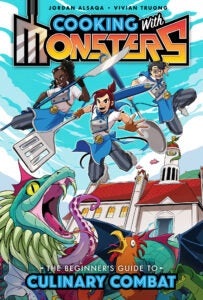 Age 13-17 years
YA graphic novel about a school that teaches students how to fight monsters AND how to turn them into delicious meals. Perfect for readers who love humorous queer love stories and young adult titles in a fantasy setting!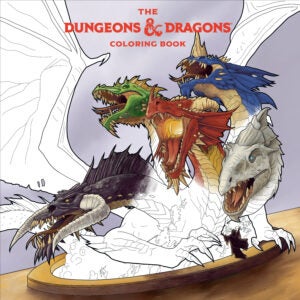 The Dungeons & Dragons Coloring Book
The perfect gift for D&D fans of all ages! Featuring 80 line drawings of classic, well-known, and never-before-seen official Dungeons & Dragons illustrations on thick paper.
Look Out For The Little Guy! (Prose)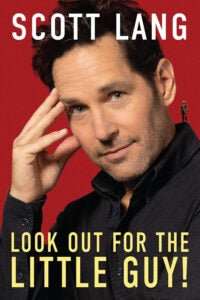 Remember Scott Lang's memoir from the movie Ant-Man and the Wasp: Quantumania? Yes it's a real book that you can buy!
You can always scroll through our website homepage for a full list of the week's new releases. Have an awesome NCBD!