It's that time of the week to hit up your comic shop for the latest comics, graphic novels, manga, and more! Here are some of my personal highlights this week:
MS. MARVEL: THE NEW MUTANT 1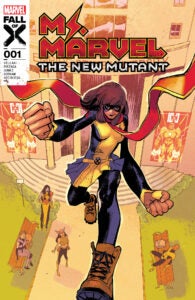 Kamala Khan was resurrected by Krakoa and learned she's a mutant. Now a new chapter in her story begins as she takes on her first mission for the X-Men – infiltrate an operation run by the mutant-hating group Orchis! This series is being co-written by Iman Vellani (aka the MCU's own Kamala!) and Sabir Pirzada (Dark Web: Ms. Marvel).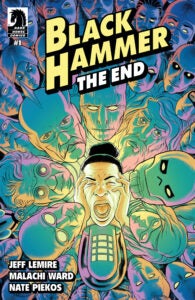 Black Hammer: The End #1 
A six-issue event series picking up immediately after the events of the hit Black Hammer Reborn series – this is the next era of the Black Hammer Universe!
IDW Endless Summer One-Shots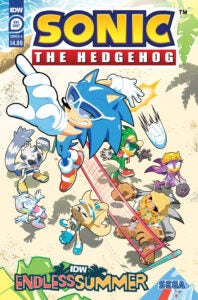 Do you ever wish summer could last forever? Well, at IDW, it can! They're bringing you an endless summer with everyone's favorite characters in four unique one-shots:
SCARLET WITCH BY STEVE ORLANDO VOL. 1: THE LAST DOOR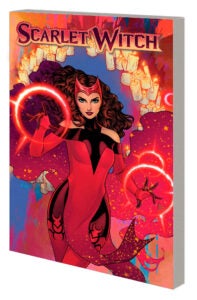 With Fall around the corner, I'm in the mood to read anything witchcraft! This volume's the perfect entry point to Wanda Maximoff if you love her from her MCU appearances in WandaVision and Doctor Strange in the Multiverse of Madness.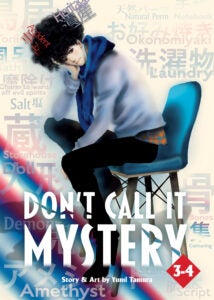 Don't Call it Mystery (Omnibus) Vol. 3-4
This quirky, award-winning mystery manga is being released in English as 2-in-1 paperback omnibuses by Seven Seas. This is the second omnibus, the first one is Don't Call it Mystery (Omnibus) Vol. 1-2. Yumi Tamura is one of the most celebrated shojo manga creators of the last 30 years in Japan, best known for her award-winning, post-apocalyptic epics Basara and 7SEEDS.
Disney/Pixar Elemental: The Graphic Novel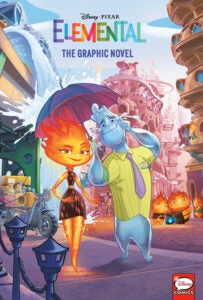 Age 6-8 years
Retelling the exciting story of Disney and Pixar's
Elemental
. For additional
Elemental
titles including a Little Golden Book, leveled readers, and more – check out our article
HERE!
You can always scroll through our website homepage for a full list of the week's new releases. Have an awesome NCBD!