Emmanuel's Pick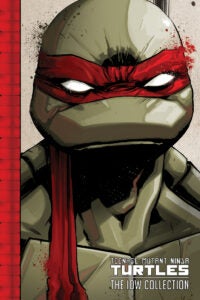 Teenage Mutant Ninja Turtles: The IDW Collection Volume 1
Did you enjoy the recently release Teenage Mutant Ninja Turtles: Mutant Mayhem and want more turtle power? Then this collection is for you! Since 2011 IDW's ongoing Teenage Mutant Ninja Turtles series has been consistently delivering some of the best Turtles content in any medium. The series adds to the Turtles' characterizations and mythology, introduces a host of new allies and villains, and of course has all of the ninja action you'd expect.
Matthew's Pick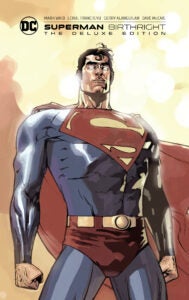 Sometimes it feels like Superman's had his origin retold a million different times but there's one that's the definitive and it's SUPERMAN: BIRTHRIGHT. Mark Waid and Lenil Yu's epic saga of Clark Kent discovering the need for a symbol of hope due to his journalistic exploits as relevant, and resonant, today as it was when it first came out. This is the perfect first read for anyone who wants to understand why Superman is the greatest hero of all-time
Ben's Pick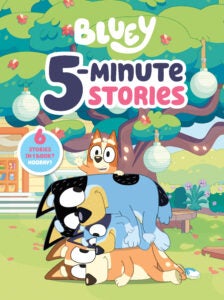 The best show on TV right now is Bluey, an animated program about a family of dogs living in Australia. Featuring bright visuals, quick humorous adventures, and positive role modeling this show embraces imaginative play and the spontaneous creativity of children. This picture-and-prose collection of short stories is excellent material to read before bedtime or as a fallback plan when you've lost the remote.
Nico's Pick
Studio Ghibli: The Complete Works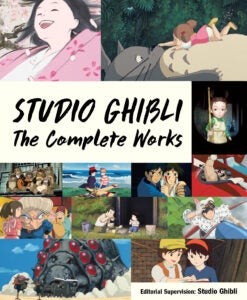 This gorgeous, full-color gift book is a must-have for Studio Ghibli fans! The book lays out story, characters, character relationships, staff credits, voice actors, tidbits, and movie posters for 26 acclaimed Studio Ghibli films up to Earwig and the Witch (2020).
Steph & Tyne's Pick
The Story of Barbie and the Woman Who Created Her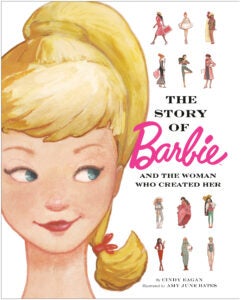 Steph – Between the Barbie movie hitting theaters and my own nostalgia from finding my old dolls in my parents' home, Barbie has been on my mind a lot lately! This is a sweet little picture book depicting the most famous doll's invention in beautiful watercolor, perfect for kids and adults who grew up with Barbie.
Tyne –  I chose this first, but Steph put her her staff pick in before me so she STOLE IT! This is the best pick because she's everything and he's just Ken.