San Diego Comic-Con was last week which means that there was a ton of Marvel news and announcements Here's a quick recap of some of the biggest news you might have missed!
On Thursday 7/20 Marvel released the teaser below, hinting at what is to come in 2024 after the Fall of X!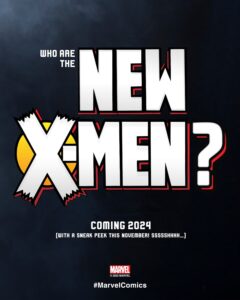 X-Men Blue: Origins #1 one-shot 
On Tuesday 7/18 Marvel announced X-Men Blue: Origins #1 by writer  Si Spurrier and artist Wilton Santos. This One-Shot will focus on the origins of everyone's favorite teleporter, Nightcrawler! The issue releases 11/29.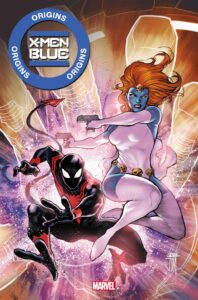 The Marvels New Trailer Released
On 7/21 a brand new trailer for Marvel Studios' The Marvels was released:
Industry Legend Greg Capullo return to Marvel Comics
On 7/19 it was announced that Greg Capullo is returning to Marvel, starting with cover art on two upcoming titles: Wolverine #37 (on sale 9/20) and Deadpool Seven Slaughters #1 (on sale 11/15)!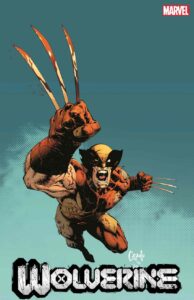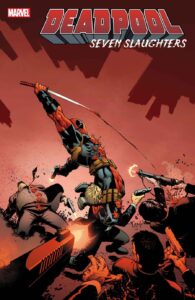 Superior Spider-Man gets a New Ongoing Series
On 7/20 a new Superior Spider-Man ongoing series by Dan Slott and Mark Bagley was announced. This will be a follow up to October's Superior Spider-Man One-Shot and will be spinning out of Slott and Bagley's current Spider-Man title. Superior Spider-Man #1 is on sale 11/15.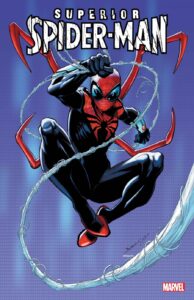 A New Punisher Makes His Marvel Comics Debut!
On 7/21 revealed that a brand new character will take up the mantle of the Punisher in a new series by David Pepose and Dave Wachter. The new Punisher is retired S.H.I.E.L.D. black ops agent Joe Garrison, described by Pepose as "the Danny Ketch to Frank's Johnny Blaze". Punisher #1 will be on sale 11/8.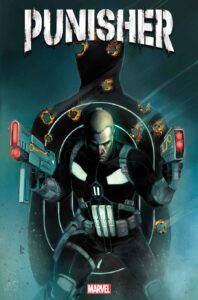 Marvel Announces Its Next Major Crossover Event—Gang War 
On 7/22 Marvel announced Gang War, a new crossover event spinning out of Amazing Spider-Man. This event will focus on Spider-Man leading a team of heroes to stop a war between the super-villian gang lords of New York City. The crossover event will start in Amazing Spider-Man #37 (on sale 11/8) and will continue through the Miles Morales:Spider-Man ongoing, and various Gang War Mini-series like Daredevil: Gang War and Luke Cage: Gang War.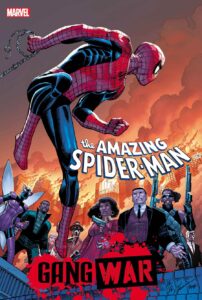 Marvel Comics Reveals Timeless 2023 #1 One-Shot 
On 7/21 Marvel announced Timeless, a One-Shot that will set the stage for the Marvel Universe going forward. It will be written by Collin Kelly and Jackson Lanzing with with art by Juan Cabal. Timeless #1 2023 goes on sale 12/27