Summer is almost over! With schools starting up again in the next month or so, it's the perfect time get kids and young adults excited about reading with these great graphic novels recommended by the PRH Comics team!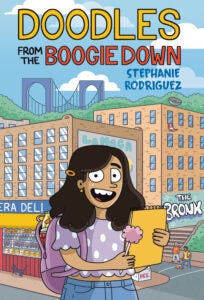 EMMANUEL'S PICK
This is a coming-of-age story about a young Dominican girl from The Bronx in eighth grade exploring her passion for art as she decides what high school to go to, while dealing with push-back from her friends and family. Perfect for middle-school readers transitioning to highschool.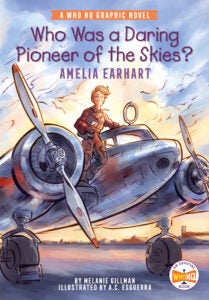 STEPH'S PICK
Who Was a Daring Pioneer of the Skies?: Amelia Earhart
The Who HQ graphic novels are all delightful ways of learning about historic events and people! Amelia Earhart was always an interesting figure to me as a kid, and having the very talented team of Melanie Gillman and A.C. Esguerra bring Amelia's story to life is such a treat. Learning is always more fun when it's in comic form!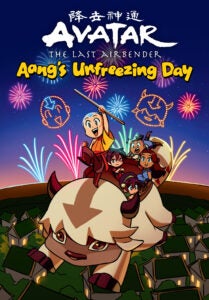 NICO'S PICK
Avatar: The Last Airbender Chibis Volume 1–Aang's Unfreezing Day
I remember back when Nickelodeon ran some ATLA chibi animated shorts and they were so cute I wish they made more!!! So I love that Dark Horse is doing ATLA chibi-style graphic novels now! Perfect recommendation for Ages 8+ and the whole family!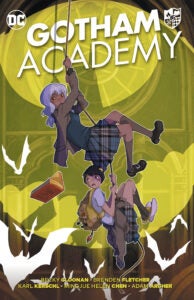 MATTHEW'S PICK
Why I'm picking it: An excellent supernatural school life mystery thriller for kids twelve and up! For fans of "Wednesday" and "Chilling Adventures of Sabrina"  Gotham Academy features a lead female character with secrets she doesn't even know show has that's tangentially set in the wider Batman mythos. A perfect new read for new readers who love teen drama, mysteries, and a diverse cast of characters.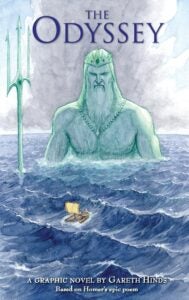 BEN'S PICK
The Homeric myths are a foundational piece of our understanding of humanity, especially the epic of the clever but egotistical Odysseus and his harrowing road trip home.  This graphic novel retelling offers an excellent option for teenagers who are having difficulty following a prose translation or a way to discover the tale in a new, vibrant way. "Sing to me of the man, Muse, the man of twists and turns driven time and again off course, once he had plundered the hallowed heights of Troy."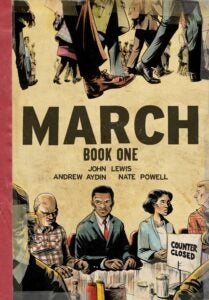 TYNE'S PICK
John Lewis was one of my biggest heroes. His story is one of courage, perseverance, and wisdom. This memoir should be on everyone's bookshelf. Learn what it means to get into good trouble.