Penguin Random House will launch INKLORE, a new global pop-comics imprint dedicated to publishing the best in manga, manhua, manhwa, webcomics adaptations, and light novels! Inklore will celebrate the most popular, fan-driven tropes in visual storytelling, with a focus on the romance, fantasy, science-fiction, horror, and slice-of-life genres.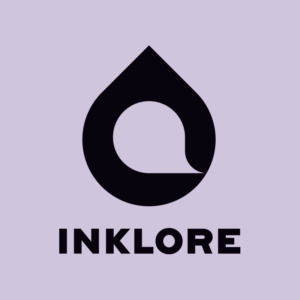 They've announced the following projects:
My Love Story With Yamada-kun at Lv999, a gamer rom-com manga series by Mashiro, originally published in Japanese by ComicSmart. First volume scheduled for release in early 2024.
Under the Oak Tree is a fantasy romance novel by KIM Suji, originally published in Korean by RIDI Corporation. The novel has been adapted into a webcomic, adapted and illustrated by Seomal, namu, & P. The webcomic is currently being published both in Korean and English by RIDI and Manta. First volume of the novel scheduled for release in Summer 2024.
The Heavens, an adult fantasy space opera original graphic novel series written by #1 New York Times bestselling Lev Grossman (The Magicians) and Eisner nominated Lilah Sturges (Girl Haven), pitched as Succession meets The Empire Strikes Back. First volume scheduled for release in 2027.
Northern Lights, a YA fantasy graphic novel series by Malin Falch, originally published in Norwegian by Egmont. First volume scheduled for release in 2024.
Cherry Blossoms After Winter, a childhood-friends-to-lovers BL manhwa by Bamwoo, originally published in Korean. First volume scheduled for early 2024.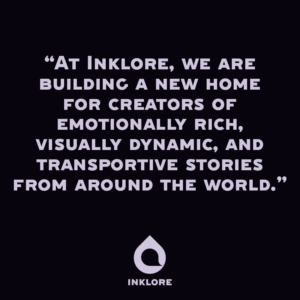 A Letter from the Inklore Team
First and foremost, thank you. Inklore is for our readers—in a lot of ways, it's by our readers—and without them, we never would have had the chance to build this imprint. Our readers have spent years championing stories and creators from around the world that are beloved by so many people, including those of us here at Inklore.

At its core, being a fan of something means sharing it with as many people as possible. We take what we love and make it big. If you've ever spent hours online hunting down the novel that one drama was based on, or the perfect fanfic to scratch the itch of your latest obsession, you're in the right place.

Inklore is an imprint of Random House Worlds that publishes the best in manga, manhwa, manhua, webcomics, and graphic novels for adults, both young and young-at-heart. Pop culture enthusiasts looking for vibrant, transportive visual storytelling that is emotionally intelligent and indulgent will find a catalogue of the newest, most enticing stories here at Inklore.

With stunning creators whose work is full of chemistry, escapism, and authenticity, we hope to inspire keyboard-smashing, AO3 ship tags, fanart, and cosplay designs. We aspire for every series to make readers feel like a kid under the covers with a flashlight again, trying to squeeze in one more chapter before sleep. Our incredible writers, artists, and world-builders will bring readers magic, romance, thrills, chills, and the very best slices of the messiest lives. Also, swoopy hair.

Thank you again for coming with us on this adventure. We are so excited to welcome all of you!

Best,

The Inklore Team
You can follow Inklore at the below links!