Marvel Studio's Secret Invasion Disney Plus series (trailer below) comes it in just one week!
Here are three graphic novels to check out if you're excited to see Marvel's evil shape shifting aliens take center stage in the brand new series.
SECRET INVASION: RISE OF THE SKRULLS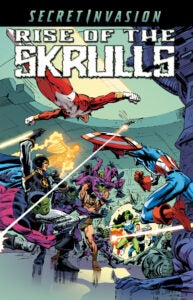 If you want an overview the Skrulls' early history in the Marvel Universe, this is the book for you! This book contains many important moments involving the Skrulls from their first appearance in Fantastic Four (1961) #2, to the climax of the Kree Skrull War and a lot more!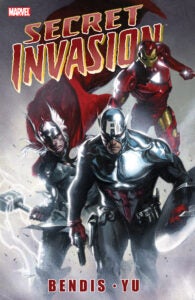 The namesake of the Disney Plus series, this event is full of shocking moments and twists and turns as the Skrulls reveal that they've been secretly infiltrating earth and posing as some of Marvel's most recognizable characters.
SECRET INVASION: MEET THE SKRULLS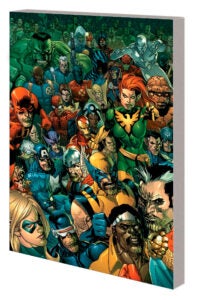 This story follows a group of Skrulls posing as a normal American family. This is a tense spy thriller that adds depth to the Skrulls by focusing the entire story on one small family. If a Secret Invasion story entirely from the Skrulls' perspective interests you, this is one to check out!
Want more Secret Invasion? Check out all of our Secret Invasion titles HERE!