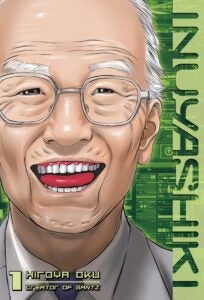 EMMANUEL'S PICK
A down on his luck but well meaning elderly man and a teenage student are transformed into cyborgs and given extraordinary abilities, what will they do with them? Inuyashiki is an intense character driven sci-fi story with brutal action and detailed art.
BEN'S PICK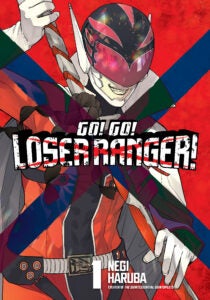 New series that manages a great balancing act of telling a humorous sci-fi action story while at the same time being unafraid to poke at the tropes of "Power Rangers"-style television shows and kaiju movies. Root for the monsters in this enjoyable ongoing series.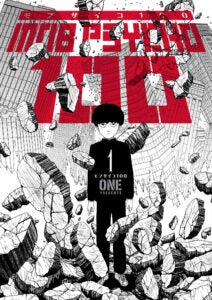 MATTHEW'S PICK
Mob Pyscho 100 is the kind of odd-couple supernatural saga that I love! At its heart is this incredibly complicated (and really unhealthy) mentor-mentee relationship that can make you cringe, laugh, and cry. It's epic storytelling that has a lot of heart, never forgets to have a bit of fun, and will hook you from volume one. Plus, you can compare/contrast to the live action series on Netflix and there're still more volumes coming out! Catch up now, you won't regret it.
NICO'S PICK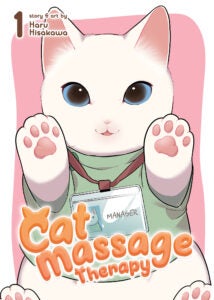 This series is so adorable!!! It's a full-color manga about massage therapists – who are cats! If you like cute cat characters like Pusheen or Hello Kitty, then this is the perfect read while you're relaxing and soaking in the summer sun!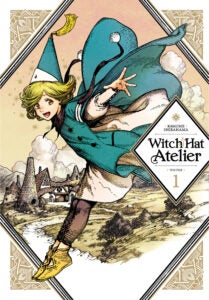 STEPH'S PICK
Witch Hat Atelier is the series I constantly recommend to everyone, whether they're a fan of manga or not. With the lush artwork and fantasy setting, it's easy to compare this to the very best Studio Ghibli films, and it'll no doubt stay in my heart the same way Kiki's Delivery Service has! The world of Witch Hat is incredible, with a wholly unique system of magic, a diverse world that includes wonderful disability representation, and characters that I love immensely. Please do yourself a favor and check out this series!
TYNE'S PICK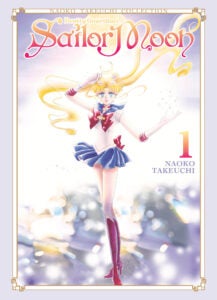 Sailor Moon 1 (Naoko Takeuchi Collection)
Sailor Moon is the quintessential Magical Girl story. Sailor Mars is THE BEST!!