Summer is almost here! The sun is shining, the birds are chirping, everyone's getting ready to go on vacation! It's the perfect time to start building up your to read pile! Here are the PRH Comics Team's picks for great reads to check out this Summer! We've got picks for everyone from kids to adults so check them out!
EMMANUEL'S PICKS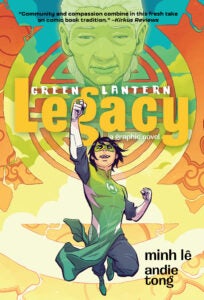 This book is about a young boy named Tai Pham discovers that his grandmother was a Green Lantern. He inherits her power ring and now must learn how to be a hero by learning about his family history. Green Lantern Legacy tells a story about the importance of family and community while also delivering an accessible Superhero tale that captures the fun and amazement that comes with a kid realizing that they're a superhero.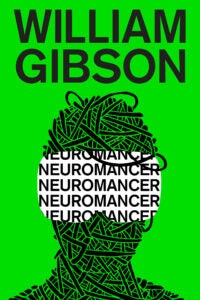 Want a dense sci-fi novel to really sink your teeth into this summer? Then check out this Cyber-Punk classic! Case is a hacker at the end of his rope who can no longer access virtual reality until a mysterious benefactor offers him the job of a lifetime to fix his problem. He'll encounter a tech-enhanced femme fatale, mysterious AI, and more in this influential sci-fi thriller!
BEN'S PICKS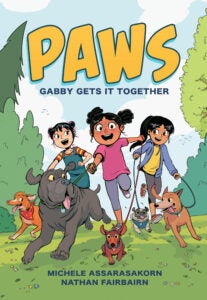 Middle grade, girl-driven graphic novels are very popular right now.  This series combines the business antics and teen drama of the Babysitter's Club with the joy of being surrounded by cute pups.  The interior art is very bright, detailed and accessible. PAWS does a great job blending the elements of a fun adventure with the kind of real life drama and hardships tweens go through, who will appreciate seeing their experiences reflected in their reading.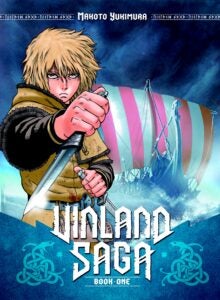 Manga has not always been my first choice but this is the title that will get me to take the plunge!  A historical fiction bloody action epic starring Vikings, how can you say no to that?  And did I mention there is a revenge subplot??  The extensive series length and anime adaptation makes this even more appealing as summer binge material.
MATTHEW'S PICKS
HILO BOOK 1: THE BOY WHO CRASHED TO EARTH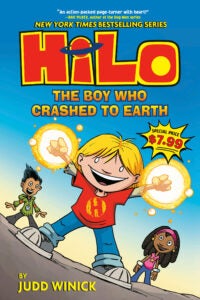 A story about making new friends, found family, learning how to get through the school day all while dealing with giant mutant robots. I also love how if a kid gets into this first book there's a dozen books they can continue to dive into afterwards. It's a series that stays fresh and will grow with your middle-grade reader. Fun, funny, and filled with a sense of the fantastic, HILO is exactly the kind of crash landing you want younger readers to experience.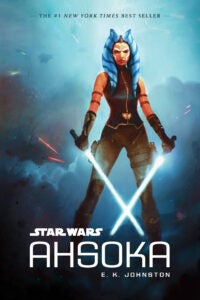 This is the perfect read to consume before delving into the live-action show out this August. Set after Ahsoka has left the Jedi order, this tale neatly fills in the gaps about the character's history and what she was up to between the shows and her reappearance on the Disney+ shows. For those wanting to know, "Who is Ahsoka and why should I care?" give them this thrilling tale. Then tell them to prepare for the heir of the empire's arrival…
NICO'S PICKS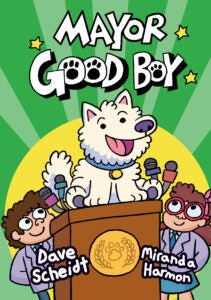 What if the new town mayor was an adorable dog?? This graphic novel for ages 7-10 is perfect for fans of Dog Man and Investigators! It combines kid activism with hilarious middle-grade fiction as Mayor Good Boy helps Greenwood become a town full of kindness. It's also the first of a trilogy, so if the little one in your life wants more Mayor Good Boy we also have Mayor Good Boy Goes Hollywood available.
Cook Korean! A Comic Book with Recipes [A Cookbook]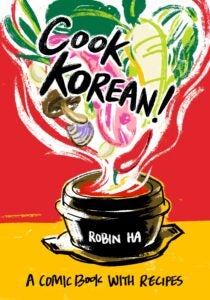 An introduction to Korean cooking through colorful and humorous comics and featuring 64 recipes. The cookbook's straightforward and fun, with an illustrated format that's easy to follow. Learning new recipes and ingredients is a great way to spend your summer evenings, and the reward is delicious! Go step up your cooking game!
STEPH'S PICKS
Codex Black (Book One): A Fire Among Clouds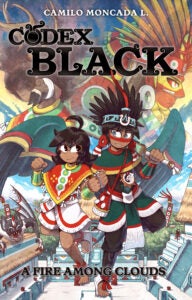 I'm fully hooked on this new series debut! Traveling through fifteenth-century Mesoamerica with Donají and Itzcacalotl as they search for Donají's missing father and encounter some of the coolest looking monsters I've ever seen has been so much fun. The art is vibrant, the characters are so endearing, and the educational material at the back of the book has given me a new appreciation for the history of this part of the world. I absolutely can't wait to read the next volume!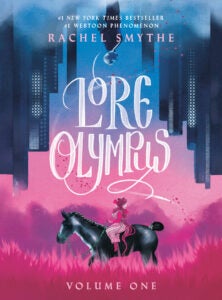 Lore Olympus has been a favorite of mine since it first appeared on Webtoon, and it will no doubt remain at the top of my list forever. This is one of the most stunningly illustrated and captivating reimaginings of the Greek pantheon, giving new depth to the old gods and tackling some of the more troubling myths with grace and care. This story of Hades and Persephone is a lush romance packed with forbidden love and pining, which absolutely checks every box for me!