Guardians of the Galaxy Vol. 3 is coming to theatres in less than a month!(trailer below)
If you want to catch up with the Guardians before their third outing on the silver screen, here are some great jumping on points:
MARVEL-VERSE GUARDIANS OF THE GALAXY
This book contains multiple standalone stories featuring the Guardians. They range from tales focusing on specific guardians, to big team ups with the avengers. This is a great introduction to the Guardians for readers of all ages that want some accessible Guardians action without having to commit to a longer series.
GUARDIANS OF THE GALAXY: SOMEBODY'S GOT TO DO IT MARVEL SELECT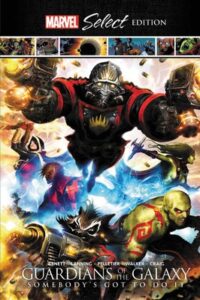 This is the start of Dan Abnett and Andy Lanning's definitive run of Guardians of the Galaxy. This is the introduction of the modern iteration of the Guardians formed after the events of Annihilation Conquest. If you want to see how the current, fan favorite version of the Guardians team first came together, this is the book for you!
WARLOCK BY JIM STARLIN: THE COMPLETE COLLECTION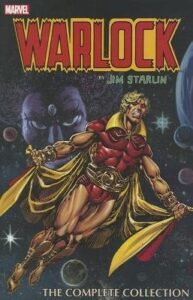 Adam Warlock is making his MCU debut in Guardians of the Galaxy Vol. 3! Before watching him on screen check out this influential run on the character by Infinity Gauntlet writer Jim Starlin. This run added a lot to Adam Warlock's history, was the first time the infinity Gems were assembled, and even introduced Gamora!
ROCKET RACOON & GROOT: TALL TAILS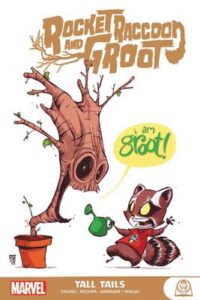 If you can't get enough Rocket and Groot, check out this series of fun stories featuring the pair on cosmic misadventures away from the rest of their Guardians teammates.
GUARDIANS OF THE GALAXY (2023) #1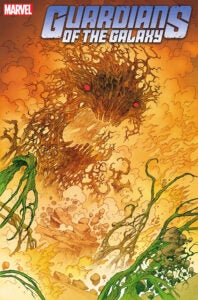 If you want to know what the Guardians have been up to recently, this brand new series by writers Collin Kelly and Jackson Lanzing just started April 12th!
Want more Guardians? Check out all of our Guardians of the Galaxy titles here