Look! Up in the Sky! It's a bird! It's a plane! It's a trailer for a brand new Superman cartoon! The teaser for My Adventures with Superman has just been released (below)!
From Adult Swim
Coming this summer to Adult Swim, My Adventures with Superman follows the action-packed, comedic and romantic adventures of Superman and Lois Lane. The series stars Jack Quaid as the voice of Clark Kent, Alice Lee as the voice of Lois Lane, and Ishmael Sahid as the voice of Jimmy Olsen.
If you're just as excited to see Clark, Lois, and Jimmy take center stage in this new animated series as I am, check out these awesome Superman stories!
SUPERMAN FOR ALL SEASONS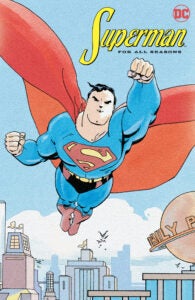 My Adventures with Superman seems to be focusing on Superman's adventures from the perspective of Lois Lane. Superman For All Seasons is all about how the other people in Superman's life see him. It's an origin story that takes place in the early years of Clark Kent's life as he transitions from farmboy to Superman, each section being told from the perspective of different characters like Pa Kent and Lois Lane. If you're looking for an introduction to the world of Superman, this is a great place to start!
SUPERMAN & LOIS LANE: THE 25TH WEDDING ANNIVERSARY DELUXE EDITION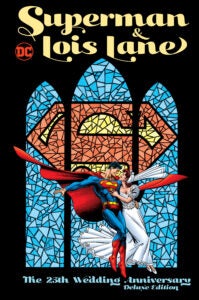 If you're excited about My Adventures with Superman exploring Lois and Clark's relationship, watch them tie the knot in this collection of the stories leading up to their wedding!
SUPERMAN BY PETE TOMASI & PATRICK GLEASON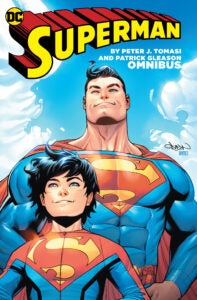 This series focuses on Clark and Lois raising their son Jon. This adds a new layer to Clark and Lois' relationship as they struggle with balancing their lives as superhero and ace reporter with their duties as parents to their super powered child. It's deepens Clark and Lois' relationship, introduces their super son Jon Kent, and has all of the action you want out of a Superman Comic.
SUPERMAN'S PAL JIMMY OLSEN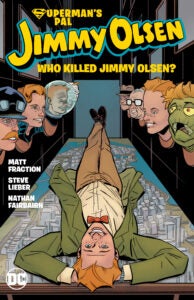 This isn't technically a Superman story, but it is highlighting his best pal Jimmy Olsen, who will play a prominent role in the new show! In this series Jimmy Olsen is on the run as he attempts to solve his own murder. It's a fun mystery full of wacky hijinks that highlights why Jimmy Olsen is one of the most fun characters in DC comics!
SUPERMAN RED & BLUE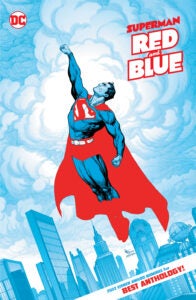 This is an anthology book of short stories, each from different creative teams, each highlighting different aspects of Superman and his world, The stories range in genre from action packed brawls, to smaller more emotional tales.
All of the titles mentioned can be found below. Want even More Superman? You can find all of DC's Superman titles here!