I'm a Comics Fan,

How

Can I Order?
All titles from Comics Retail are available for purchase. The Penguin Random House Comics Retail site does not currently have a checkout page; however, titles can be purchased by submitting an order to your local comic shop. 
The first step in the ordering process is to create a Pull List of titles you're interested in purchasing. After your list is created, you can download an order form and share it with your local shop.  
Step 1: Create a Pull List
The Pull List is a tool to save all the titles you want to purchase. To add an item to your Pull List, click the 🖤 icon next to any title on the Comics Retail site.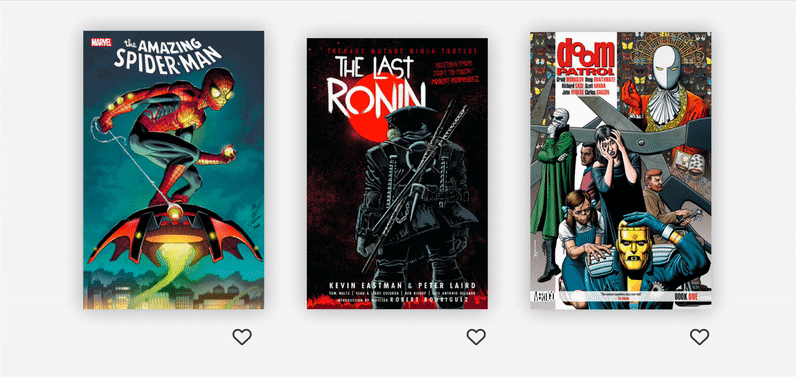 All your saved items can then be found by clicking the Pull List icon on the top right corner of the page. 

Step 2: Download an Order Form
Once you've saved all your favorite titles, click the download button from the Pull List page and select the option, Download Excel File (.xls).

Step 3: Submit List
| | |
| --- | --- |
| | After downloading your order form from the Pull List page, you can enter quantities in column two of the Excel document. You can then share your order form with your local shop to purchase the titles. |