Few comic writers have left as indelible a footprint on the modern comic medium as Grant Morrison.  They have a unique ability to combine insight and philosophy along with action and excitement.  They have succeeded both as a critical darling and a commercial juggernaut.  They have breathed new life into established characters and created their own new stories.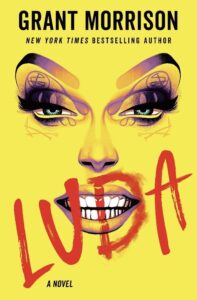 Morrison first entered the American comics scene during the comics "British invasion" in the 1980s, with their first breakthrough work Animal Man for DC Comics, famous for its use of "breaking the fourth wall."  While Animal Man was not the first comic to directly include the author in the story, Morrison's ability to infuse meta commentary as both a narrative device and a meditation on the medium and industry is both creatively interesting and still insightful today.  Most importantly, it's Morrison's treatment of the fictional character Buddy Baker as a real person that is both touchingly humanistic and is existentially impactful.  Refusing to see a separation between the real and the imaginary continues to be a hallmark of their work.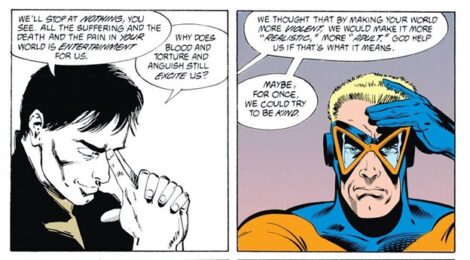 Morrison's reputation and success would only grow over the next few decades. They recentered the Justice League around its most iconic membership while filling the pages with "widescreen" action scenes.  Their lengthy collaboration with artist Frank Quitely resulted in momentous runs on New X-Men and All-Star Superman, while also writing a multi-year long Batman epic spanning multiple titles.  They also produced great creator-owned material, such as the television-adapted series Happy! and their seminal original epic, The Invisibles. They would continue to experiment with nonlinear narratives and infuse their work with countercultural aspects, whether in mainstream commercial work or independently.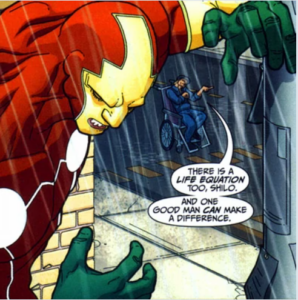 Grant Morrison has also moved to the realm of prose, first with Supergods and now with their upcoming novel Luda, releasing in September.  Luda involves elements of drag, the mystical arts, and murder, the perfect showcase for how Morrison continues to create original ideas and produce genre-bending work in every medium they touch.
Be sure to take a look at Gizmodo's excellent interview with Grant Morrison concerning their novel, Luda, and check below for a selection of Grant Morrison titles, everything from their prose work to comics.  Take a dive into something new!