The last days of summer are fading and fall is right around the corner, which means that cozy reading time is almost upon us! Grab that throw blanket, get comfy, and check out the following picks from the Comics Retail team!
---
Matthew's Picks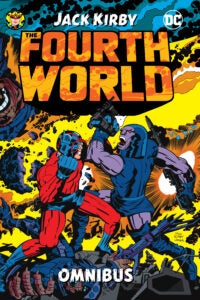 Fourth World by Jack Kirby Omnibus
Long live the King! I'm incredibly excited for one of the most influential runs in comics history to be collected again in this stunning omnibus To own this collection of Jack "King" Kirby's Fourth World Saga is a must-have and I've already made room on my shelf for this.
All-star creators? Check! Batman? Check! Amazing noir short stories? Check! All the boxes for a great read accounted for with this collection featuring a lot of talent working on the Dark Knight for the very first time!
Max Meow Book 3: Pugs from Planet X
Max Meow returns! This series has been a hit with the little ones in my family and I'm excited for another offering here. It's an incredible title for young readers. Plus, I'm a cat guy…
My Isekai Life 01: I Gained a Second Character Class and Became the Strongest Sage in the World!
I'm newer to manga and looking for a fun fantasy read to jump into. This absolutely is going to fit the bill. I think this will be a tremendous asset to bring new readers in!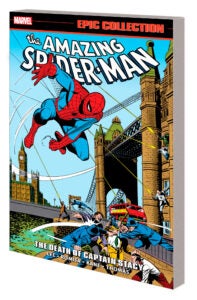 Amazing Spider-Man Epic Collection: The Death of Captain Stacy TPB
Iconic. This collection gives the full scope of storytelling involved in one of the most influential tales in Spider-Man's history. Full of classic moments that have stood the test of time, this epic collection lives up to its moniker.
Beta Ray Bill: Argent Star TPB
I'm a massive Daniel Warren Johnson fan and seeing him tackle the cosmic side of the Marvel Universe is a treat. His expansive layouts give an amazing scope to the trials of everyone's favorite Korbinite.
The Darth Vader series penned by Charles Soule was what got me reading Star Wars comics. For more kickass adventures featuring the greatest big bad in a galaxy far, far away this is an amazing omnibus. Plus, the debut of the best new Star Wars character in decades: Dr. Aphra!
---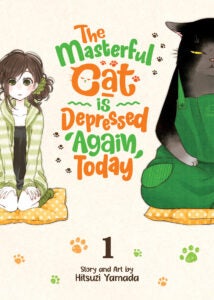 Nico's Picks
The Masterful Cat Is Depressed Again Today Vol. 1
A cat that's amazing at cooking, cleaning, and adulting? I'm jealous! I love a good slice of life manga and this sounds like the perfect one to relax with!
Teen Titans: Beast Boy Loves Raven
This features one of my favorite DC pairings so sign me up! Also if you're not following artist Gabriel Picolo on Instagram, do it now! You'll fall in love with all of his Teen Titans art with them hanging out and having fun!
---
Steph's Picks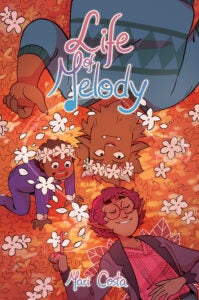 Odd couple, found family stories always get me. Watching Razzmatazz and Bon figure out how to raise a human baby, navigate the human world, and slowly fall in love is exactly what my tender heart needed!
Unearthed: A Jessica Cruz Story
DC's YA graphic novels have given us a chance to get more personal stories from our favorite heroes, and I'm so happy to see the spotlight on Jessica Cruz! A powerful story with beautiful artwork.
This series is pure shoujo goodness! A pop idol and his biggest fan keep accidentally switching bodies, leading to all sorts of hilarious mix-ups as they try to play it cool and not let anyone know their secret. It goes as well as you'd expect!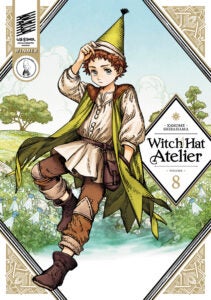 An eternal must-read recommendation for any Studio Ghibli fan. This stunningly drawn manga creates such a lush, magical world, and
I'm always eager to get my hands on the next volume.
The Masterful Cat Is Depressed Again Today Vol. 1
My bookshelf is quickly filling up with cat manga, and I'm all here for it. I'm allergic to cats, but I'd absolutely let Yukichi be my roommate.
---